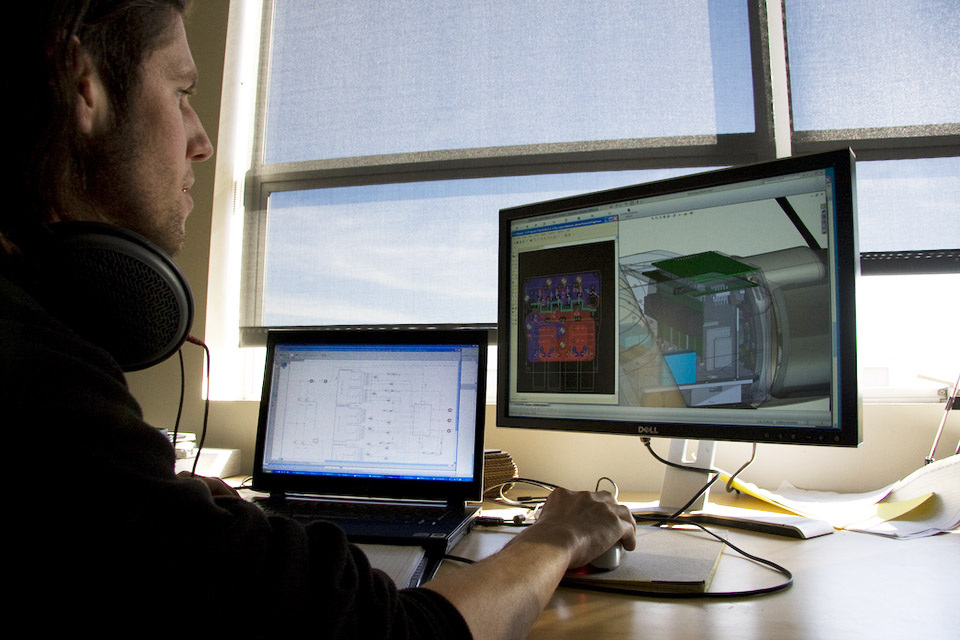 objective: build cool shit, that matters!
Through the many projects I have been fortunate to work on I have developed some personal philosophies to the design process:
Design without ego
Build/assemble the first one of whatever you make
Everyone brings something to the table
Surround oneself with smarter more experienced people
Collaborate with creative and excited people
Stay focused and organized
I am trained as a mechanical engineer. Playing with electronics is a hobby. Understanding the interdependencies of mechatronic systems, designing highly loaded structural components - pushing the limits of material properties, tightly packaging all of these specifications within the tight constraints of an industrial design aesthetic while negotiating realistic manufacturing process tolerances - this is what I get paid to do.
In my "free time", however, I have a great deal of additional interests technical, and crafty. Often, my hobby projects are geared towards building new expertise, such that the technical interests may branch into career skills - a curriculum if you will:
embedded systems, board layout, firmware development
controls, trajectory planning, and optimization
power electronics
gardening
fermentation and food preservation
mountain biking
political action
making cool projects
I recently finished my PhD at MIT working in the Biomechatronics Group at the MIT Media Lab. To keep up on my current projects checkout my instagram: @matt.thematic, or you can find my LinkedIn profile. I am mighty busy, but I am still always interested in rad projects. If you're interested in collaborating I can be reached via email at: masstech.matt[at]gmail.com
Publications
orcid.org/0000-0003-4250-8059
Theses
Literature
Patents - Issued
Patents - Applications
Press
Speaking